We know that a great place to trip is outside in nature. Sometimes however this is not really a possibility (looking at you Corona). That is why I feel that it is important that your Trip Cave is decorated with plants.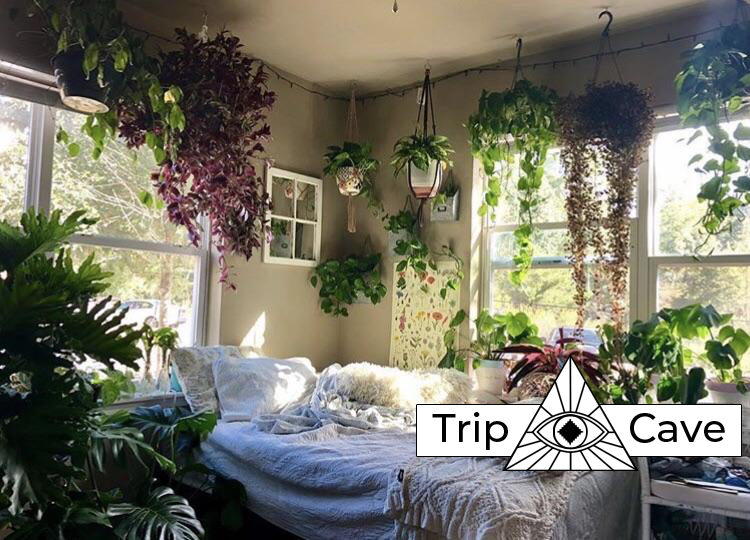 During this post we will look into all the essentials for your trippy room when it comes to plants. I will give you some idea's about potting idea's and what plants are easy to maintain. Because we all know.. the best plants in your house.. are plants that are still alive (this sometimes really can be a challenge in it self). But first let's start with the full on jungle trip cave.
Jungle trip vibes: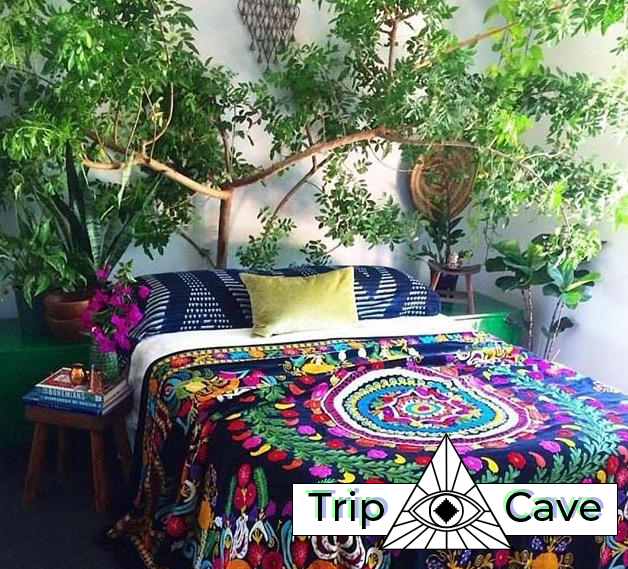 To be honest I get happy just writing about plants they are such a big mood boost for me when they are around in my room. And to me there is no such thing as having too much plants in my house. There are many benefits to having plants in the house which range from:
Plants help reduce stress and create a feeling of well-being.
Plants help improve air quality.
Plants help lower background noise.
And honestly those are some pretty big positive points everyone can use in their trip cave. So let's start by pointing you in the right direction for creating your own jungle room.
I will now tell you exactly what plants have that full look to create an indoor jungle. But are also easy to keep up with, this means water these babies roughly once a week.
This is the Areca Butterfly Palm Tree which is originally a native plant to Madagascar. The name it carries derives from its leaves that curve upwards which creates a butterfly look.
Wow doesn't this plant look absolutely trippy!? It is known as the Monstera Adansonii Swiss Cheese. I mean it's a plant that's named after cheese what more do you want? It is not known for growing very quick.. but even though it's not a big plant it will still stand out in your trip cave because of its looks.
This is the must have classic plant known as the Burgundy Rubber Tree Plant. In India the roots of these plants are being used to build bridges while the plant is still alive! That's a crazy human and nature team up kind of thing! Pretty cool that we can have these plants in our daily living spaces nowadays.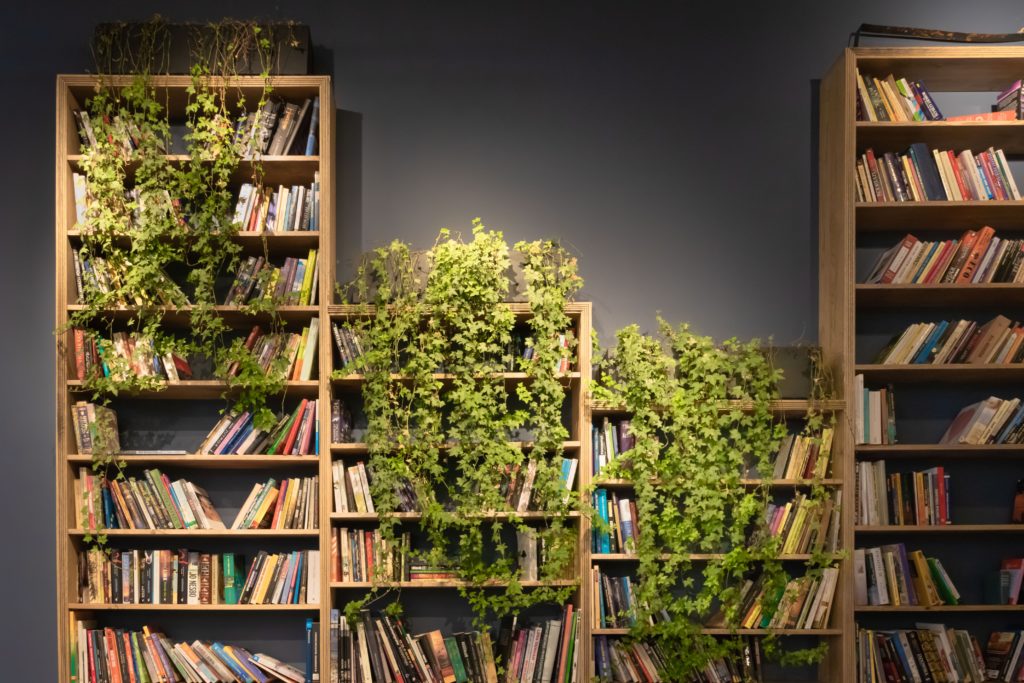 Ivy can be grown indoor and usually grows its vines along a surface. So it is a perfect plant to grow around surfaces that you would like to cover up. It's best used on a mesh surface for example. A good tip however is to buy the fake version of this plant.
These fake vines are perfect to easily grow your house into a jungle.
We understand not everyone wants to turn their Trip Cave into a jungle.
But still want to have a bit of greenery in their trippy room they can stare at while tripping balls of the wall. Well we have just the things your heart needs.
This plant terrarium looks like it just comes out of a botanist chemistry experiment! The Frankenstein of plants! Seeing this with different colors of lighting will be a really cool effect!
This ceramic sloth though... This is one of the most creative planters I have come across! Perfectly sums up my Patronus while we are on it. Just chilling and hanging out in my room all day.
Peyote's are known for their variety of colors and shapes and almost requiring no watering! Ideal small green addition to your trip room.